Please join us in welcoming our new Co-Chair and five outstanding new members to the Steering Committee!
The Belmont Forum would also like to give our sincerest thanks to all outgoing members of the Steering Committee and the outgoing co-chair, Kate Hamer. We greatly appreciate the time and contributions they have provided to the Belmont Forum over the years and wish them the best in all future endeavors.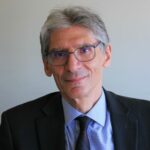 Marcos Regis de Silva, co-chair, IAI (Americas): Marcos Regis de Silva holds the position of Executive Director with the Inter-American Institute for Global Change Research (IAI). In this capacity, he is responsible for the strategic direction of the IAI, implementation of its strategic plan and scientific agenda and leadership regarding the role of the IAI in the current environmental governance discussions. Prior to joining the IAI, he held the position of Chief, Knowledge Management and Outreach Services at the Convention on International Trade in Endangered Species of Wild Fauna and Flora (CITES). In this role, he provided CITES Parties with advice in the implementation of new electronic trade procedures and technologies to ensure that international trade in CITES-listed species was legal, sustainable and traceable. He was previously with the Convention on Biological Diversity (CBD) as Program Officer, Clearing-House Mechanism where he worked with CBD Parties to facilitate and promote technical and scientific cooperation. Before joining the United Nations, Marcos was a Programme Officer with the NAFTA Commission on Environmental Cooperation (CEC) where he worked to establish the North American Biodiversity Information Network, perhaps the first global interoperable network of biodiversity data. He holds a PhD from McGill University where he was an Adjunct Professor with the Department of Distance Education and the School of Information Science and a Computer and Network Librarian for many years.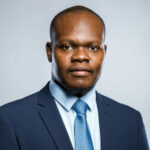 Fulufhelo Nelwamondo, NRF (South Africa): Fulufhelo Nelwamondo is the CEO of the National Research Foundation of South Africa. He holds a PhD in Electrical Engineering, with specialisation in Computational Intelligence from the University of the Witwatersrand. He was a Postdoctoral Fellow at the Graduate School of Arts and Sciences at Harvard University, and was the youngest South African to receive the prestigious Harvard-South Africa Fellowship. Fulufhelo is a registered Professional Engineer, a Senior Member of the Institute of Electronic and Electrical Engineers (IEEE), a senior member of the Association of Computing Machinery (ACM), amongst others. Prior to his current role, he held executive positions at the Council for Scientific and Industrial Research, and has served in several Boards, Councils, Ministerial Task Teams and Advisory committees. Fulufhelo is passionate about the Fourth Industrial Revolution, particularly in the potential impact its research and technologies can bring in the advancement of humankind, thereby addressing the social ills of poverty, unemployment and inequality. He has been a recipient of many awards, for his contribution to Science, Engineering and Technology. In 2017, he was awarded the Order of Mapungubwe in Silver, the highest civilian honour bestowed by the President of the Republic of South Africa. Fulufhelo has worked in areas of advanced modelling, information security, data science, and artificial intelligence, and is a Visiting Professor at the University of Johannesburg's Institute of Intelligent Systems.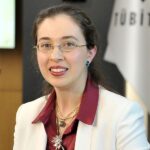 Şiir Kılkış, TUBITAK (Türkiye): Şiir Kılkış is alumna of KTH Royal Institute of Technology and Georgetown University, where she graduated magna cum laude with honors as the gold medalist in Science, Technology, and International Affairs. She is Senior Researcher and Advisor to the President at The Scientific and Technological Research Council of Türkiye (TUBITAK). She serves as a Lead Author in the Intergovernmental Panel on Climate Change Sixth Assessment Report (AR6) Working Group III on Mitigation of Climate Change with a focus on urban systems. She is a member of the Earth Commission Working Group on Translation and Methods and Steering Committee of Future Earth Urban Knowledge Action Network. Based on her research work, she takes place among the world's top 2% scientists in the areas of energy, environmental science, and emerging/strategic technologies and is an International Scientific Committee member of the SDEWES Center. As Associate Professor in Energy Systems Engineering, she is the coordinator of sustainable development in the Earth System Science Graduate Program of Middle East Technical University. Her research accomplishments include the SDEWES Index benchmarking 120 cities, SSP-RCP based climate scenarios for urban areas and the Rational Exergy Management Model to curb CO₂ emissions. She is an editorial board member of The Journal of Sustainable Development of Energy, Water & Environment Systems, Smart Energy, Energy Storage and Saving as well as Guest Editor in Energy Conversion and Management.
Ida Ulleberg Jensen, RCN (Norway): Ida Ulleberg Jensen is a Senior Advisor at the department for Climate and the Environment at the Research Council of Norway. She has worked on innovation and sustainability projects, as well as climate and environmental projects. Most recently she was a core member of the group responsible for Norway's Green Platform Initiative, a call for proposals targeting green transformation of the institute and industry sectors in Norway. She holds a master's degree in European and American Studies (Latin America) from the University of Oslo, specifically focusing on environmental questions and international cooperation. Ida was an academic intern at the Norwegian Embassy in Santiago, Chile, focusing on climate questions at the UN and indigenous people's rights. She did her field work in Quito, Ecuador, interviewing the environmental movement there. She has studied and worked in several Latin American countries, as well as the US and the UK. Ida is on the steering committee of Friends of the Earth Norway, Oslo West division, and has held several different functions for NGOs and other pro-bono work. She is passionate about questions regarding the climate, environment and nature, rainforest preservation and indigenous people's rights.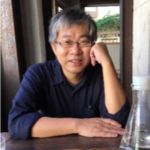 Minn-Tsong Lin, MOST (Chinese Taipei): Minn-Tsong Lin is Deputy Minister, Ministry of Science and Technology (MOST), and Distinguished Professor in Physics at National Taiwan University, Taiwan. He also holds a joint appointment as Research Fellow at the Institute of Atomic and Molecular Sciences, Academia Sinica. Prior to his current role, Minn-Tsong served as Director-General of the Department of National Sciences and Sustainability Development at the MOST, President of the Physical Society of Taiwan, and Adjunct Research Fellow at Science & Technology Policy Research and Information Center. He received his Ph.D. in Physics from Max-Planck Institute of Microstructure Physics / University Halle, Germany. His research interests lie in science policy, science, technology and society (STS), quantum spintronics, nanomagnetism, surface science, and application of synchrotron radiation. Minn-Tsong has engaged in and carried out a substantial amount of work on science and technology development in Taiwan and its underlying institutional set-ups. In recent years he has been actively leading and supporting sustainability research, and advocating for strengthening the linkage of knowledge, policy, and governance. As a Convener at the MOST, he initiated a transdisciplinary research program on social-demand driven innovation, aiming to bridging the gap between R&D and socio-economic needs. Since 2018, Minn-Tsong has served as a Steering Committee member for Belmont Forum and contributed to leading and promoting related activities and research. In addition, based on his science policy philosophy connecting core value, fundamental research as well as social impact, he, as the key founding member and Chair, has initiated Taiwan Sustainability Hub (TSH), a pioneering platform for pursuing sustainable transformation and seeking synergies from academic communities, government agencies, and civil society.